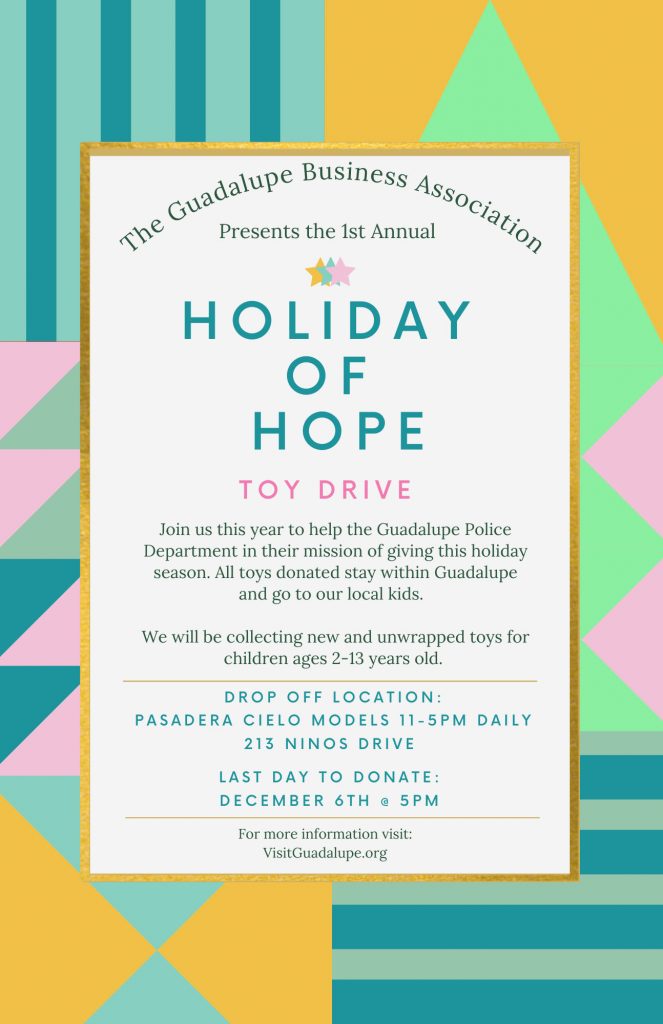 Congratulations to our new 2021-2022 E-Board!
 2021-2022 President : Garret Matsuura
2021-2022 Vice President : Lupe Alvarez
2021-2022 Treasurer: Belinda Popovich
2021-2022 Secretary: Mira Beyeler
Leave a Legacy! LeRoy Park Capital Campaign
Want to be a permanent part of the LeRoy Park renovations and improvements? Consider donating to the LeRoy Park Capital Campaign – donate a tree for a $300 contribution, or buy a paver for $200 with your business name, your family name, or a special tribute message. Thinking about something bigger, like an entire playground? There's lots of options!  Our partners over at Los Amigos de Guadalupe (LADG) have all the info!
Periodically, the Guadalupe Business Association will feature one of our members in our business spotlight.  Take a moment and learn about some of our amazing members!
Rural Community Development Corporation of California (RCDCC) was formed in 2017 to help fill the gap in capacity that rural communities, especially those considered disadvantaged, are beleaguered by. We at RCDCC believe with training, direction (planning) and support California's rural communities can be more self-reliant, and create sustainable, livable communities that gain not lose populations.
MISSION STATEMENT
To enhance and develop the capacity of rural citizen, community organizations, local business, and government entities through community development plans and actions to support rural communities in becoming resilient, strong communities that will grow from disadvantaged to livable, sustainable communities. 
The (re)ascension of a Small American Town
Founded in the late 1800s, Guadalupe was once a boom town. Over the following century, like many small towns, social, economic and infrastructure changes heavily impacted the city and other, larger cities grew around it. Yet Guadalupe's story is far from over. With a new housing development and influx of new ideas, Guadalupe is poised to reassert itself as a destination location for shopping, arts, and tourism – the Gateway to the Dunes!
Sign up for our free Newsletter